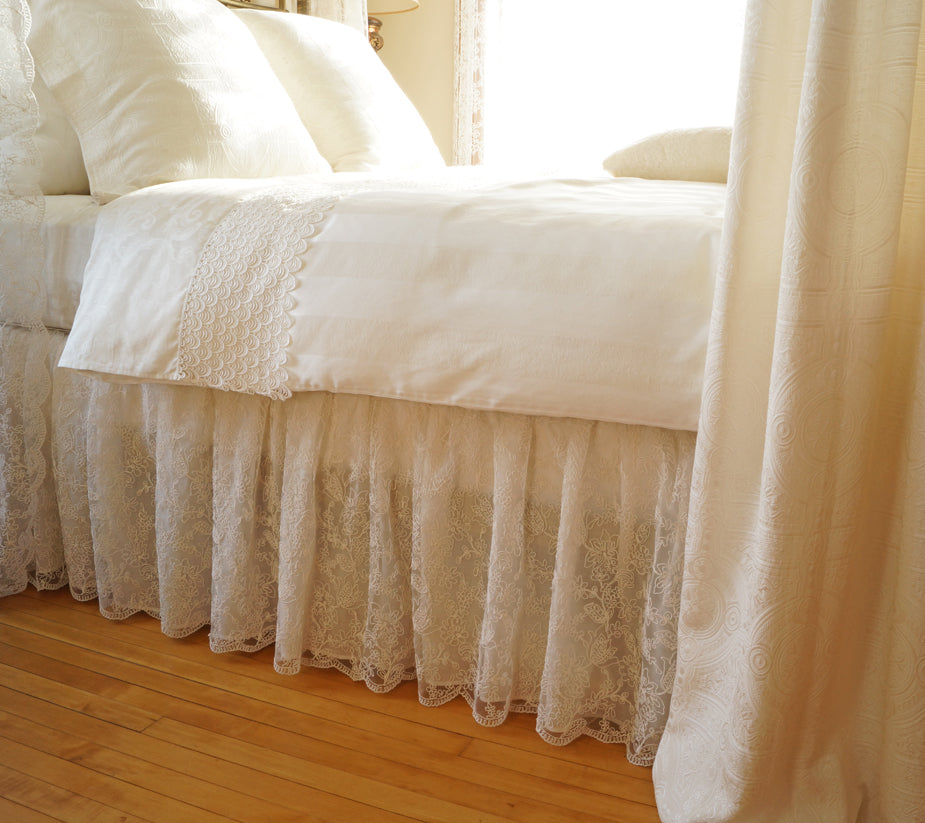 Experience the timeless allure of lace, an enduring decorative element that effortlessly combines delicacy and durability. For centuries, lace has remained a perennial favorite, never going out of style. Comparable to embroidery, it adds the perfect finishing touch to any room or garment, imparting an air of softness and elegance.
Lace carries with it a sense of intimacy, evoking a range of emotions. Whether it's the alluring appeal of black lace, hinting at passion and desire, or the pure innocence represented by a white lace wedding gown and veil, this versatile adornment captures the essence of special moments.
"I consider lace to be one of the prettiest imitations ever made of the fantasy of nature; lace always evokes for me those incomparable designs which the branches and leaves of trees embroider across the sky, and I do not think that any invention of the human spirit could have a more graceful or precise origin." 
 Coco Chanel, April 29, 1939